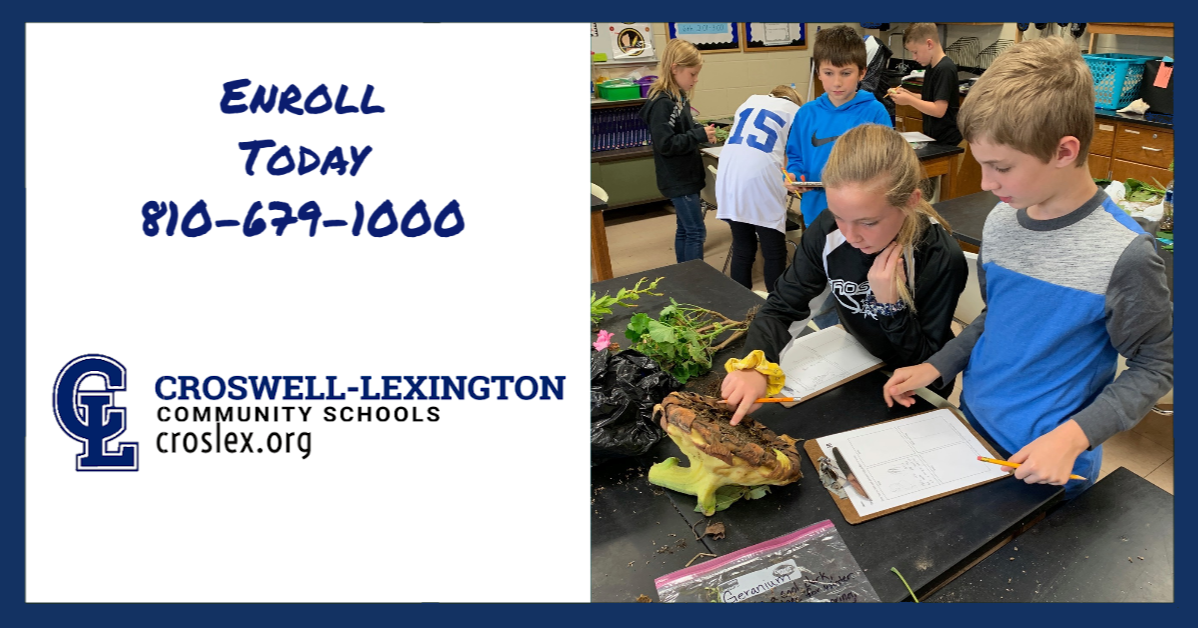 Schools of Choice Information
If you don't live in the district and want to register your child(ren) for school via "Schools of Choice" (printable version) or (online version) please fill out the form and return it to the central office or submit online for approval before beginning the enrollment process. If you have any questions or concerns please contact our district offices located in the middle school office area at 5407 Peck Road, Croswell, Michigan, 48422, or call 810.679.1000, Monday through Friday between 8:00 and 4:30.
If school is currently in session, you can go directly to the building where your child will be attending to enroll or consider enrolling online.
During Summer hours you may go to the Croswell-Lexington School District Administrative Offices between the hours of 8:00 a.m. and 4:30 p.m. The office is located at Croswell Lexington Middle School at 5407 Peck Road, Croswell, MI, or consider enrolling online.

Parent or legal guardian must complete and sign all enrollment forms.

If all paperwork is complete by 11:30 a.m. students can usually start class the following day.

*** Please note: Middle and High School students will need to meet with their assigned counselor to set up their schedule.
Middle School Registration Forms
High School Registration Forms - printable version
Pioneer High School (Alternative Education) - printable version