Don't miss out on our presentation of the brand new score's table donated by our very own Athletic Boosters! Monday December 13th before the Varsity Boys Basketball game here at CLHS!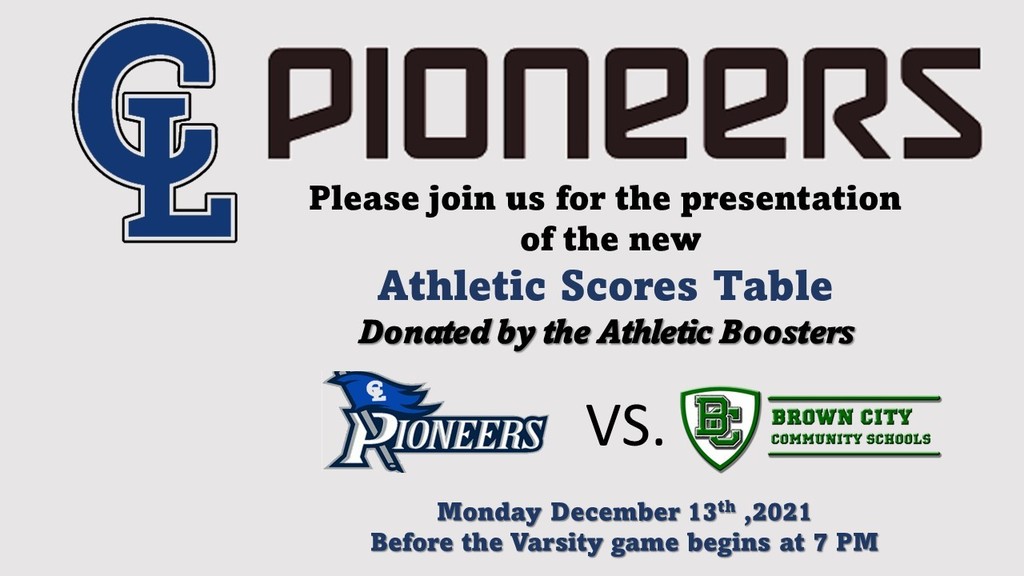 Our Lady Pioneer's varsity basketball team will be taken on the Sandusky Redskins on Dec 29th at 1:00pm before the Detroit Pistons game against the New York Knicks at 7:00pm. To purchase your tickets go to pistons.com/pioneers In order to get the discount and to see your Lady Pioneers play you must purchase your tickets through the link above, the deadline is Dec 10th. Let's fill up Little Caesar's Arena and show some amazing support for our Lady Pioneers. Here is the link again: pistons.com/pioneers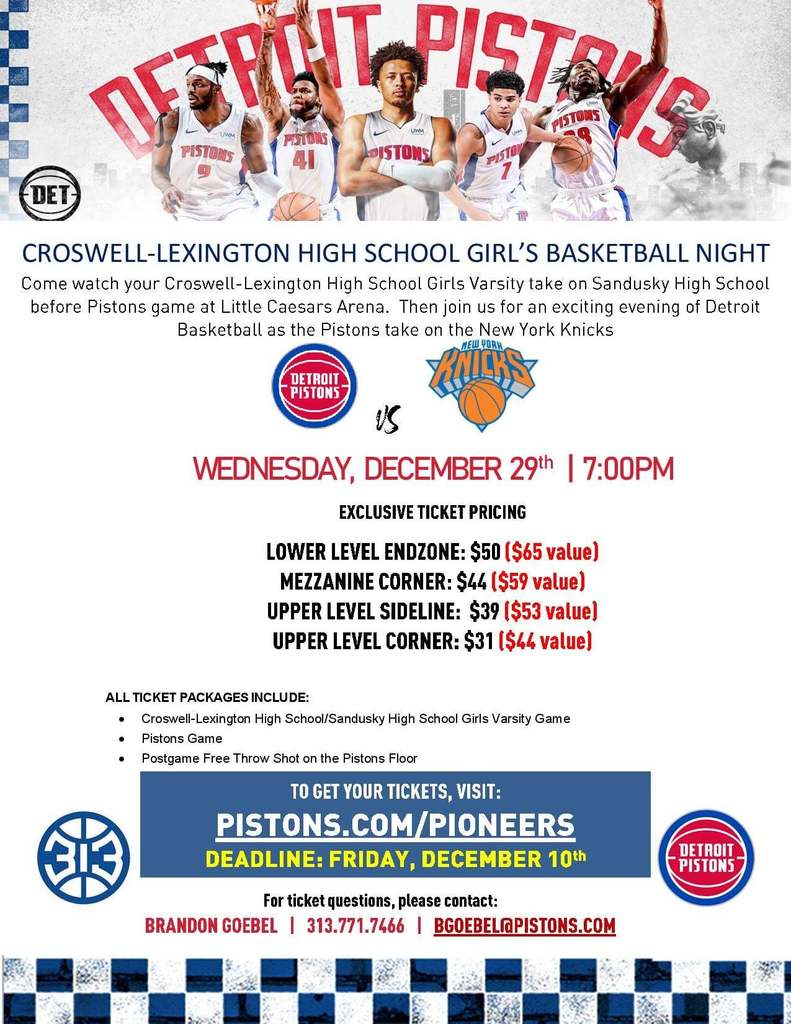 Good Afternoon Cros-Lex Families: Please click on the following link
https://5il.co/12mcb
for a District Safety Communication. Thank you!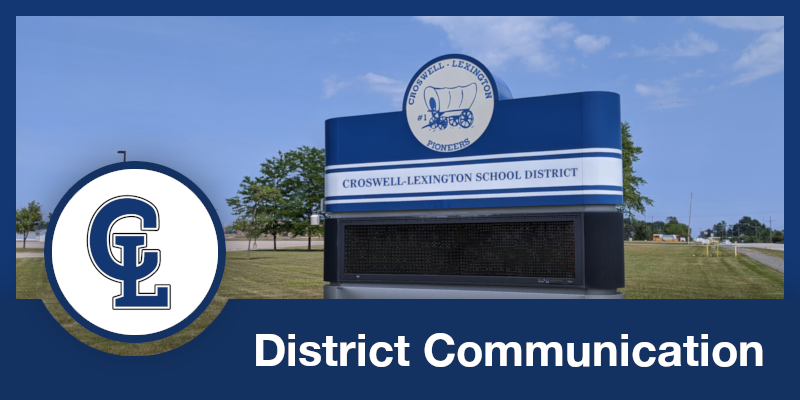 Upcoming Important Calendar Updates and Changes: Wednesday November 24, 2021: No school / Thanksgiving Break Wednesday December 8, 2021 : Student ½ Day / Teacher Full Day Friday December 10, 2021: No students / Teacher Full Day December 20th - January 1, 2022: Holiday Break begins Monday January 3, 2022: No students / Teacher Full Day Tuesday January 4, 2022: All students Return Friday January 14, 2022: End of 1st semester Monday January 17, 2022: No students / Teacher Full Day * Pending MDE Approval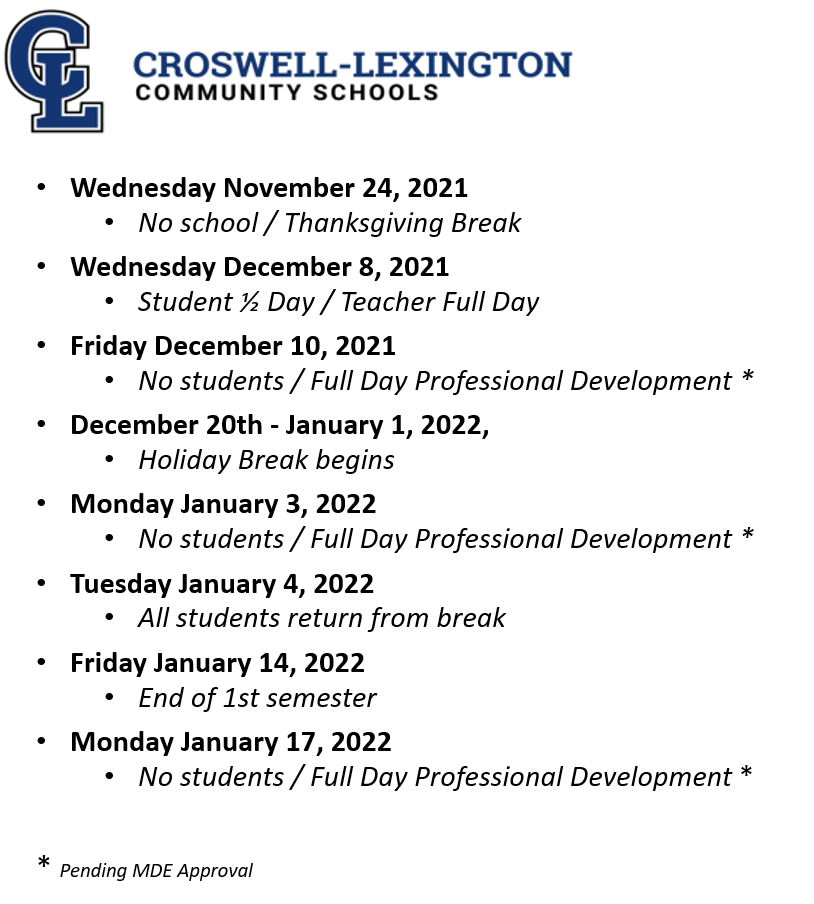 Good Evening Cros-Lex Families: Please click the following link
https://5il.co/125om
for the latest District Updates. Thank you, and Go Pioneers!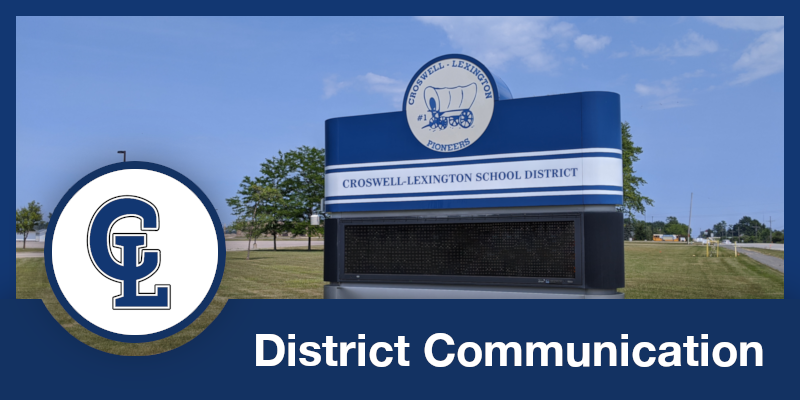 Today CLHS Life Skills students led by Ms. Fritz prepared a wonderful thanksgiving meal for the CLHS staff and special guests. Giving thanks to our amazing students & Ms. Fritz for their kindness and spectacular meal!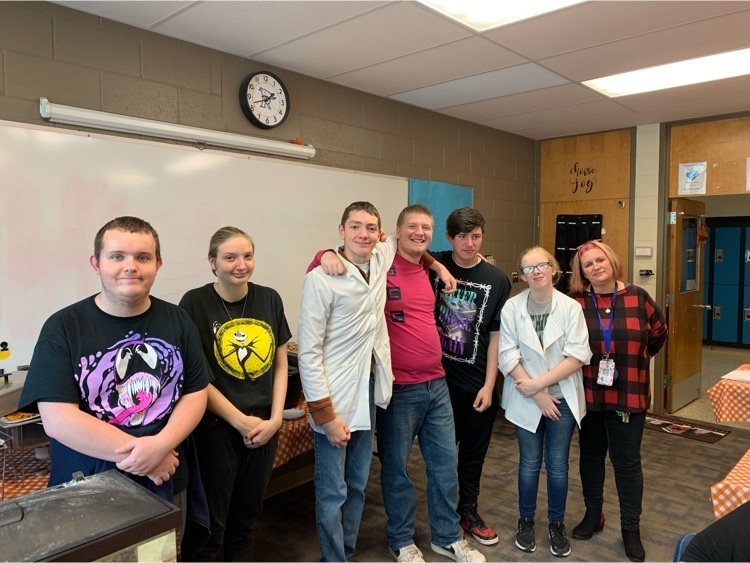 CLHS Cross-Country Team competes today in State Finals! Best of luck to our Pioneers as they compete for a State Championship! #Gopioneers

Congratulations to our outstanding CLMS Junior Honor Society as we celebrate their induction into this prestigious organization of Character, Scholarship, Leadership, Service, and Citizenship. #GoPioneers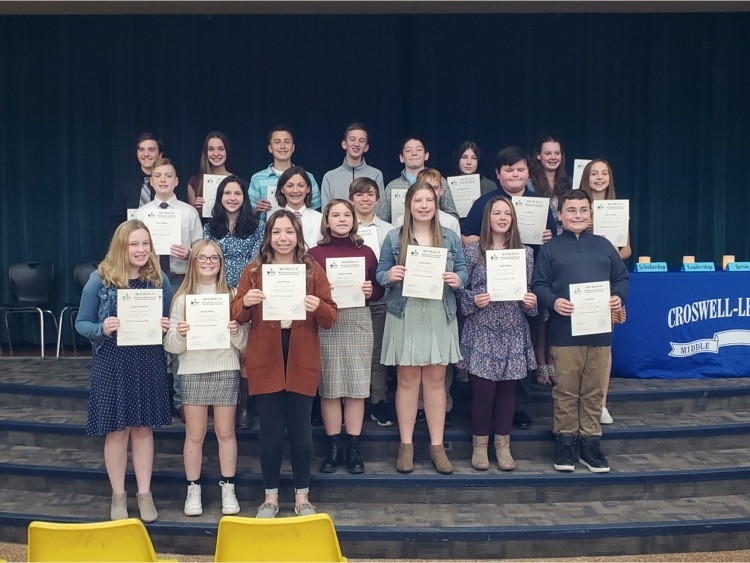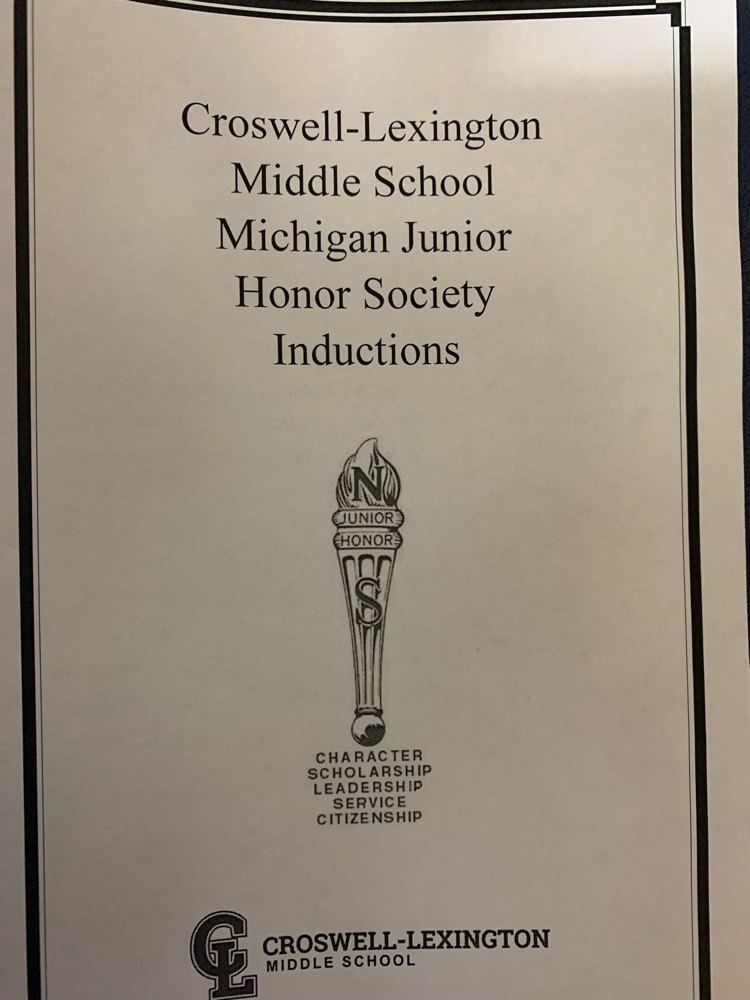 Here is the link to purchase tickets for the Cross Country State Finals this weekend. Best of luck to all of the runners this weekend.
https://gofan.co/app/events/420557
#GoPioneers

https://gofan.co/app/school/MI9929
Here is the link to purchase tickets for the District Final football game Saturday night starting at 7pm vs St. Clair High School being played at East China School District Stadium The address for the stadium is 1587 Meisner Road East China MI 48054 but the Meisner road entrance is closed due to construction. You will enter at the new entrance that is on King road. When you get to Meisner road do not turn on Meisner road, stay on King Rd. The entrance is just a little ways down from Meisner Road and will be on the East side. Enter there for the game. Croslex fans will be siting in the East bleachers and all fans will enter the Main Gate. The game will be broadcasted live on the radio out of Sandusky and also be broadcasted on GetStuckonSports.com. The game will not be broadcasted on the NFHS website. Let's fill the stands Pioneers and cheer the team onto victory. Go Blue


Here is the link to purchase tickets for Saturday Night's Football Playoff Game vs St. Clair starting at 7pm at East China Stadium. Per MHSAA tickets must be purchased through the GoFan website. Screenshot and pre-validating of tickets will not be allowed to enter. Make sure a St. Clair staff member validates your ticket. #GoPioneers
https://gofan.co/app/school/MI9929

District Football PLayoffs Croswell-Lexington vs St. Clair will be Saturday night at 7pm at East China Stadium. More details to come through the week. But per MHSAA, tickets will need to purchased from the GoFan website.
www.gofan.co
Search Croswell-Lexington to find your tickets Remember, do not validate your ticket, a staff member from St. Clair needs to do these. If validated prior to entrance you will not be able to enter.

Congratulations to our undefeated freshman volleyball team 47-0! #gopioneers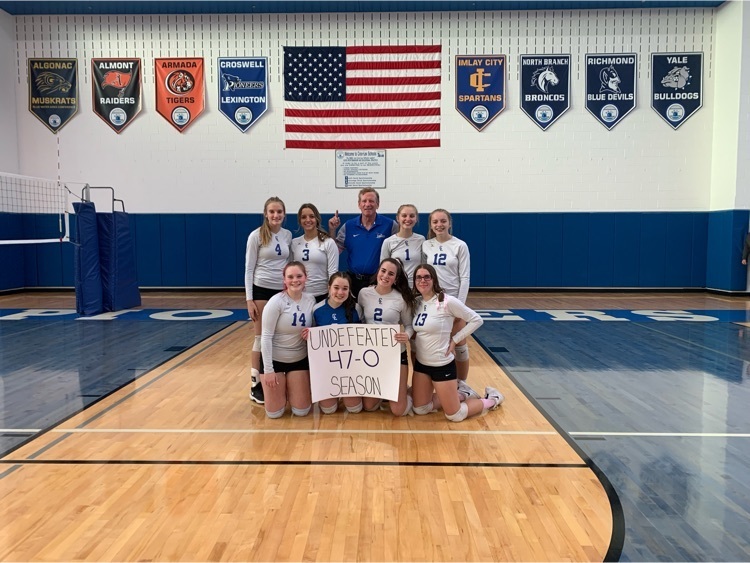 Here is the link to purchase tickets for the football game this Friday night as well as purchase tickets for the volleyball districts at Yale on Monday night starting at 5:00pm. This is a MHSAA requirement for playoffs. Sorry for the inconvenience this may cause.
https://gofan.co/app/events/425333?schoolId=MI9929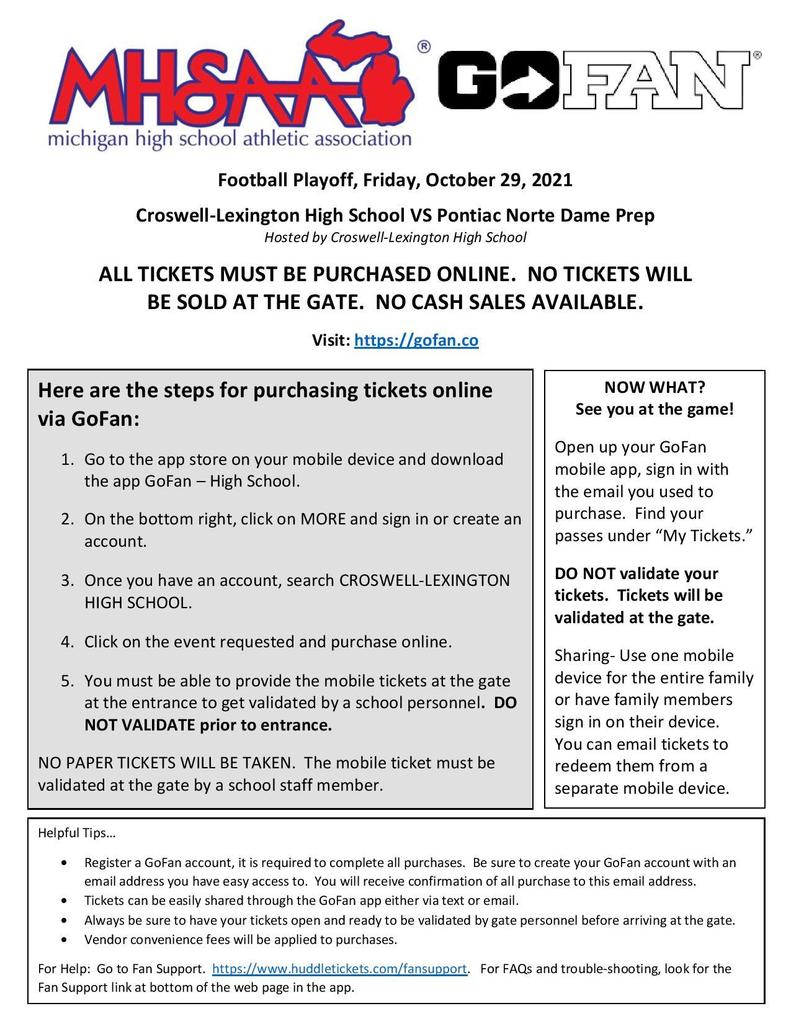 Cros-Lex High School's Marching Band, ThePride of the Pioneers are getting in one last practice this morning before tomorrow's game.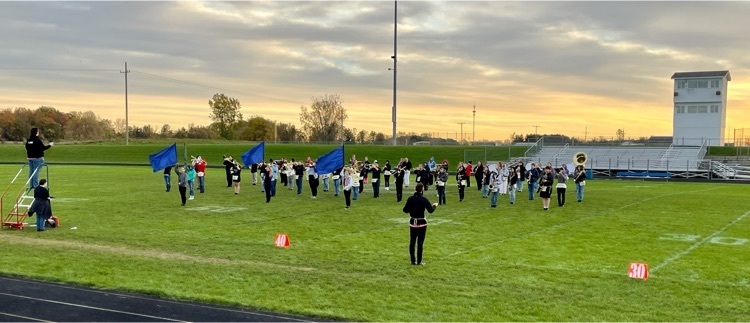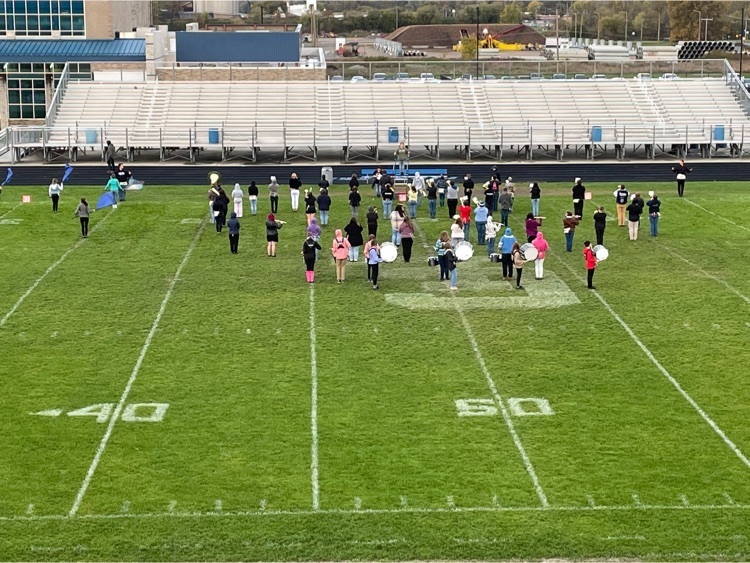 Here is the GoFan link for both Friday nights football game and Monday's volleyball game at Yale that begins at 5:00pm. Tickets must be purchased from GoFan in order to get into the game.
https://gofan.co/app/school/MI9929

Congratulations to the Croswell-Lexington Equestrian Team on there 9th place finish at States. Sara Wurmlinger, Lilly Woodruff, Miranda Mott, Marissa Mott, and Max Durecka all placed in events throughout the show. Marissa Mott was our high point rider throughout the show, placing 5th in the state in flag race under both judges, 5th in barrel race, and 6th in two person relay with her partner, Max Durecka. Congratulations to all riders and coaches on your amazing finish and for representing Croswell-Lexington at States.