Jeff's Market brought pumpkins to Frostick for each of our 1st graders. Each first grader was able to step outside and pick a pumpkin to take home. Students gave fall coloring pages to Jayson Genis, from Jeff's Market, that were taken back to the store and put on display around the store.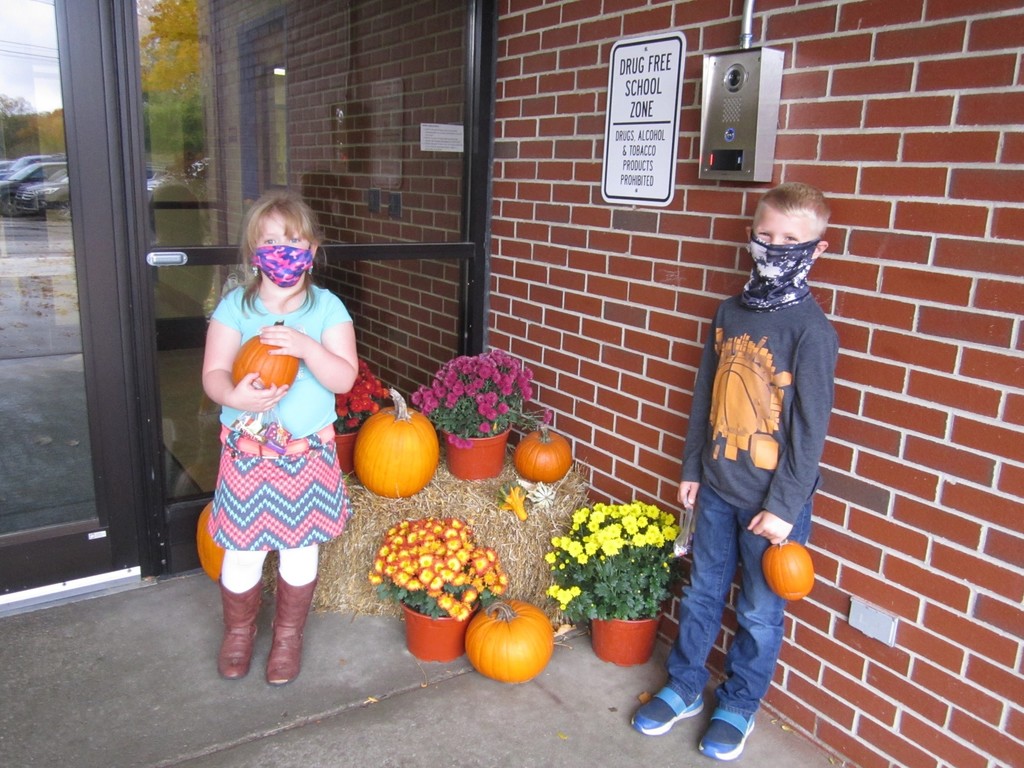 Check out our live stream starting at approximately 6:00 pm tomorrow (10/16/20) for the Homecoming football game. Go Pioneers!
https://youtu.be/9EF1_sNmPAc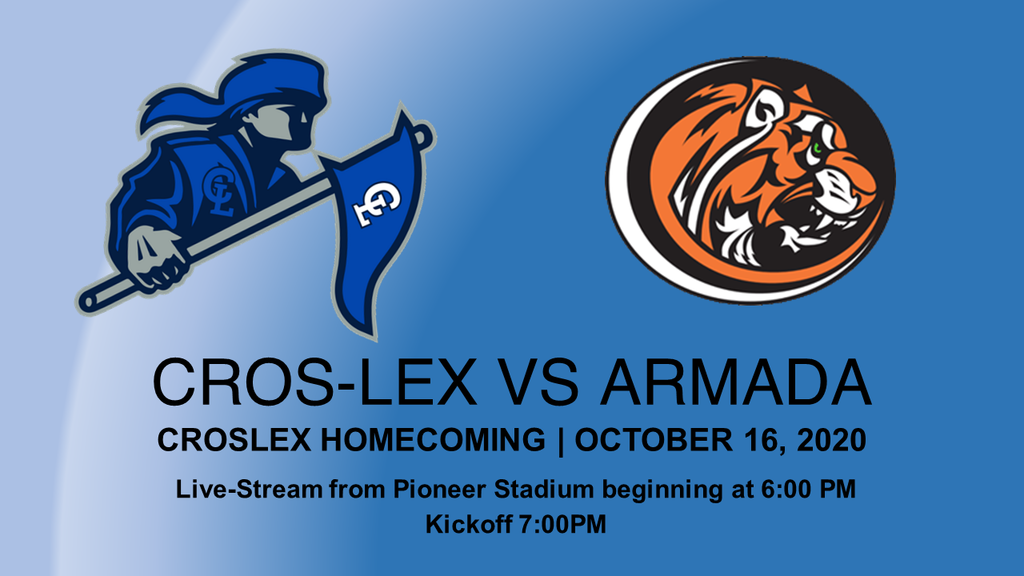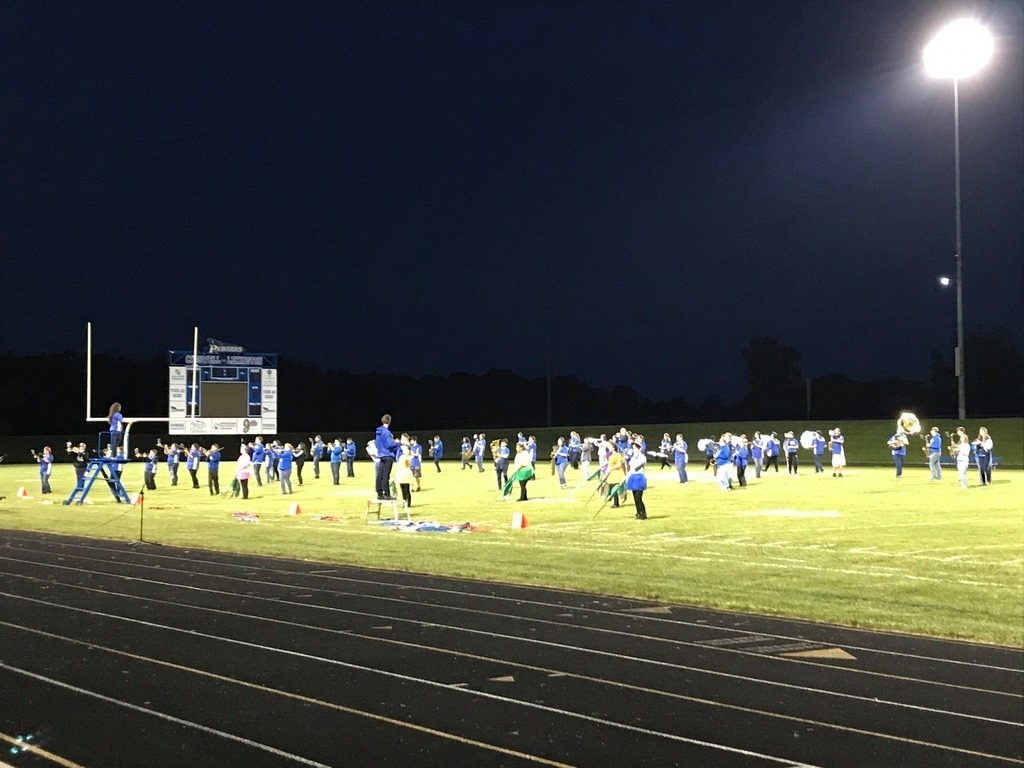 10/1/2020 Good Afternoon Parents: On Tuesday October 6th, instead of having an early release day as previously planned, we will be having a virtual/remote learning day. This means that our Face-2-Face (F2F) students will not be attending school and instead will be working on assignments given to them through Brightspace or through paper copies/packets. We look forward to seeing our F2F students back on Wednesday October 7th. If any parent still needs to schedule a conference with their child's teacher, please use this link croslex.org/pt to schedule a middle school / high school conference, or contact your child's elementary teacher to set up your conference. Please be sure that your contact information in Skyward is accurate and up to date so the teacher will be calling the correct contact number for your conference. Please be aware that when our teachers call you the caller ID may indicate anonymous or from the 617 area code. Go Pioneers! Daniel Gilbertson Superintendent
We've gathered some of the back to school information & virtual open houses on one page.
https://croslex.org/back2school
September 8th: 100% Virtual & face-to-face (in person) students with last names beginning A-L ONLY. September 9th, first day of school for face-to-face (in person) students with last name M-Z only. September 10th All students return.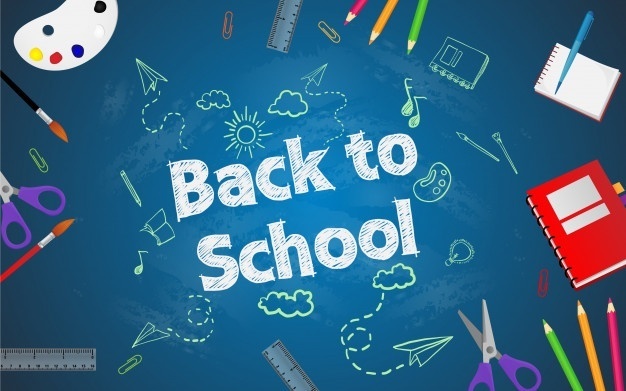 The 2020 routes are here! These times may fluctuate by as much as 15 minutes due to road construction and updating student transportation needs. Students are required to sanitize their hands as they board the bus. ALL students and the bus driver are required to wear facial coverings. Windows will be kept open whenever possible while the bus is in motion. Buses will be sanitized between each route. Thank you for your patience as we adjust to this new normal.
https://www.croslex.org/page/bus-stops


Good Afternoon Cros-Lex Families! I hope everyone is doing well and staying healthy as we get closer to the September 8th start of the school year. There are two quick updates I would like to share with families. First, is to invite parents from Sanilac County to join a live town hall webinar at 12 pm Wednesday for Q/A with the Sanilac County Health Dept. & McKenzie Health Professionals. Use this link to register.
https://bit.ly/32u1GYP
Second, I want to inform our virtual school families that our teachers, principals, and district administration are making significant progress adjusting schedules, assigning teachers, and finalizing our online materials and plans. Principals will begin communicating to families starting tomorrow and next week. We appreciate your patience and understanding as we navigate through this year's unique start to the school year. Dan

The food pickup is TODAY August, 18th, 2017 from 10 am to Noon in the east HS parking lot!! We apologize for the wrong date.

Food Pickup Today (8-17), 10:00 to Noon at High School East Parking Lot. 7 days of breakfast and lunch will be offered. This will be the last Summer Feed!!!

Food Pickup Today (8-11), 10:00 to Noon at High School East Parking Lot. 7 days of breakfast and lunch will be offered.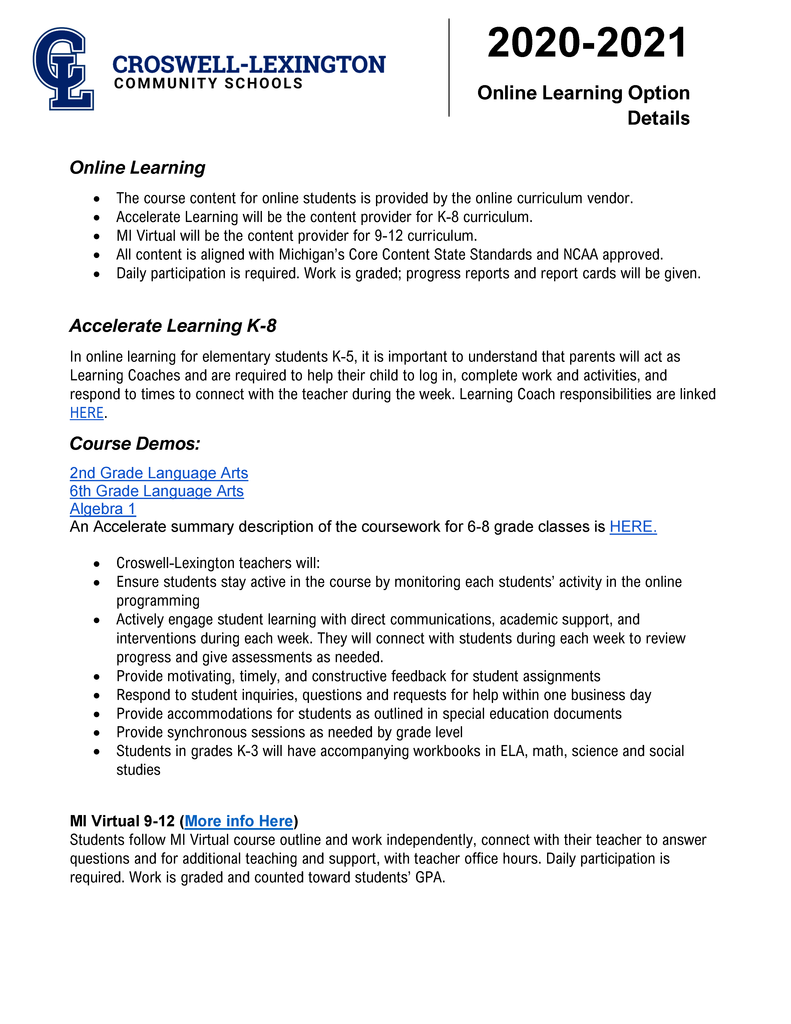 Food Pickup Tomorrow (8-11), 10:00 to Noon at High School East Parking Lot. 7 days of breakfast and lunch will be offered.
Thank You for you for your support for the 2020-21 Marching Band Camp! The performance has been posted to the district YouTube page and can be seen at:
https://youtu.be/Ps4jaskD0ZI
Many thanks to the Band Boosters and to the Cros-Lex employees who helped out and made band camp possible!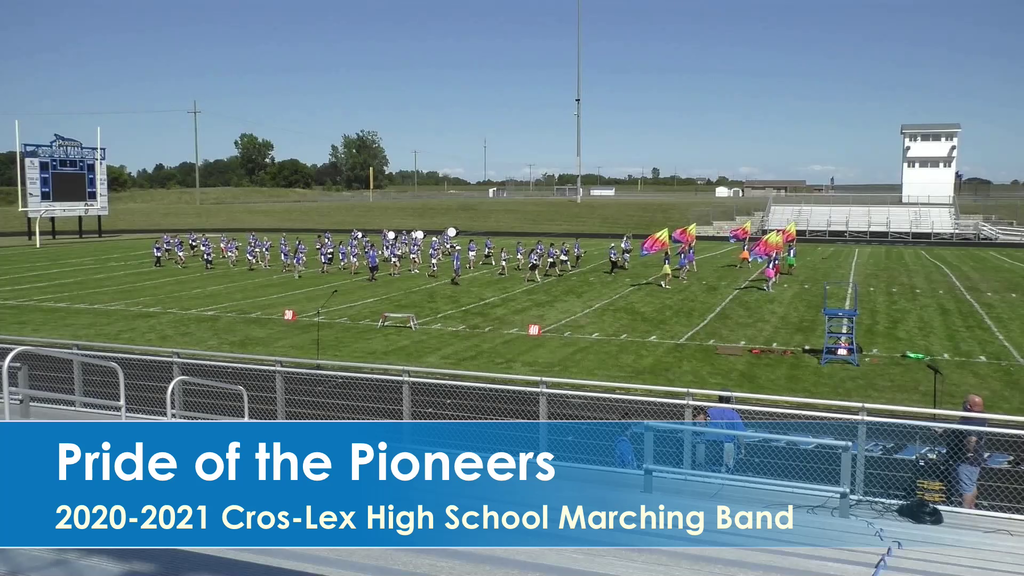 Please be advised that our phones are currently down at this time. We hope to have them restored by 8:00 p.m. tonight. If you need to reach Central Office, please use this temporary number 810-404-3023 for assistance.
Return to School Information: Face to Face or Virtual, which is right for your student(s). Check our website for Superintendent Gilbertson's letter at
https://bit.ly/310pBOK
to let us know how you want to back to School by Aug 5th Click link for survey.
https://bit.ly/2P6txYK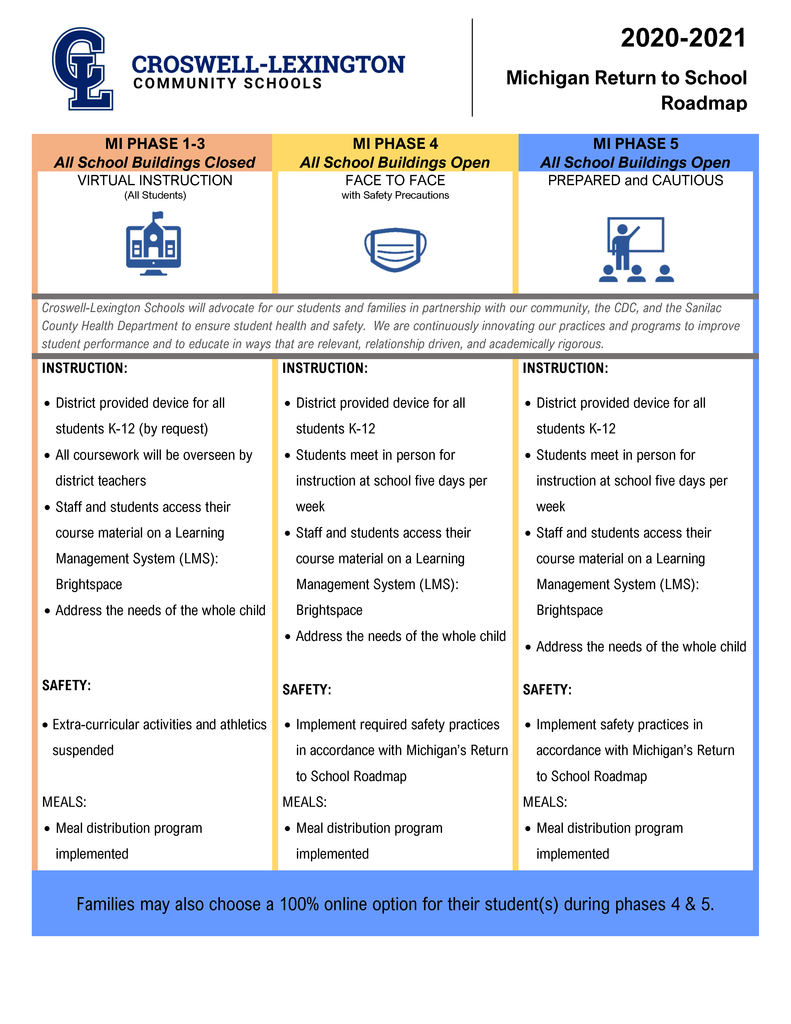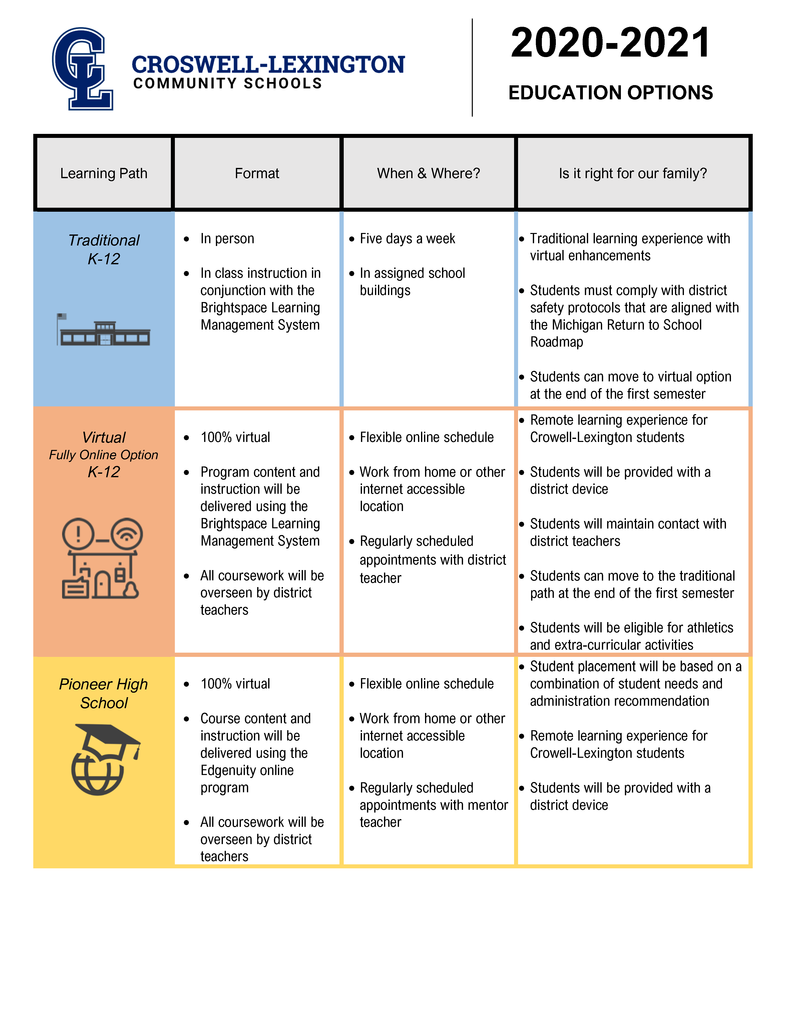 Food Pickup Tomorrow (7-21), 10:00 to Noon at High School East Parking Lot. 7 days of breakfast and lunch will be offered.
The Croswell-Lexington Community School Board of Education meeting that was scheduled for Monday, July 13 has been rescheduled for Monday, July 27, at 7 p.m., in the High School Media Center.
Food pickup resumes tomorrow at Cros-Lex High School every Tuesday July 7th to August 18th from 10:00 am to Noon. Breakfast/lunch will be provided for a full week.